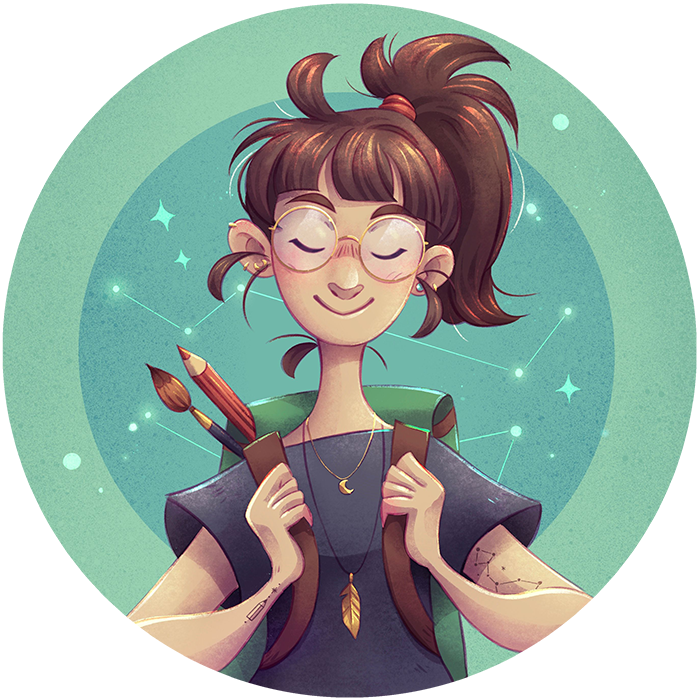 I am Julia Körner alias Dyru an illustrator, character designer and visual development artist from Germany, currently located in Mannheim.

Like most artists I draw since I remember and started as a professional about 3 years ago after I finished my Master of Arts in communication and graphic design. Right now I am working part time as as a freelance illustrator and visual development artist for different companies, game publisher/studios, book/magazine illustrations, private commissions and I also do own projects.


I love to create whimsical characters and worlds full of magic and enjoy a lot playing with colors and lights to tell stories in my pictures. My next plans are to work with illustrator agencies and I also would love to work as a color and light artist for animation.
Art Direction — Illustration —  Character Design — Visual Development — Storytelling — Colordesign Colorscript — Children's Book — Storyboard — Concept Art — Environment Design — Prop Design — Animation — Motion Design— Game Design